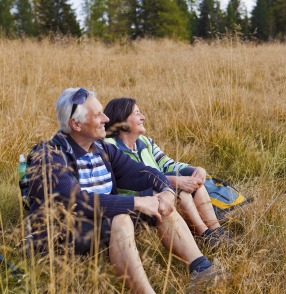 A naturally better way to live.
Under 3.5 hours by car from Vancouver, scenic Kamloops is located on the confluence of the South and North Thompson Rivers. With a metropolitan population of nearly 100,000 residents, it combines the shopping conveniences of a major city with the friendliness, affordability and drivability of a smaller city.
Kamloops is widely recognized as an outdoor lover's paradise, with fishing, hunting, boating, biking, skiing and other summer and winter outdoor opportunities regarded as among the best in the world. More than 200 lakes are within an hour's drive, and the metropolitan area is home to 13 golf courses and 82 parks. Its large airport and location at the junction of BC's four largest highways – the Coquihalla, TransCanada, Yellowhead and Highway 97 – make the city easily accessible from all directions.
Kamloops rightly bills itself as "Canada's Tournament Capital", regularly hosting major events in hockey, curling, track, basketball and other sports. Kamloops is also home to Thompson Rivers University, one of the largest in BC.